Why is this needed?
Veneers are very thin plates that are attached using a special transparent "cement". on the front surface of the teeth, previously ground to the thickness of the veneer. But you most likely you yourself know a lot) Here is an example of our work, where you can evaluate how a little the tooth is prepared.
After the impressions, it is immediately covered with temporary veneers! They are made from ceramic the difference is only in its quality and - in thickness. We use E.MAX press ceramics and ceramics Ivoclar is the gold standard worldwide.
What else distinguishes us, but this is that anesthesia is included in the price of the veneer, impressions and fixation of a temporary veneer!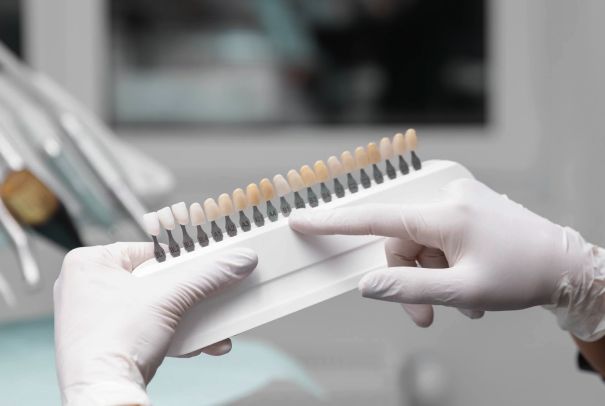 Sign up for a consultation!
Leave your contacts so that our manager can solve your problem!