Services
Correction of bite with aligners
How to fix an overbite?
In our center, bite correction is presented in an alternative way to braces treatment with digital aligners. Aligners are a series of removable transparent caps (plates). which are used by dentists to sequentially move teeth in order to alignment. For several years these devices have been used in many countries. With the development of digital technologies, the use of aligners has become an integral part of modern orthodontics.
Easy Aligner is an aligner made using state-of-the-art Easy Align digital technology. Thanks to Easy Align technology, your teeth will be moved accurately and safely. placed in the ideal position. It's really fast, convenient, safe and affordable at a price compared to other systems. We take care of your teeth!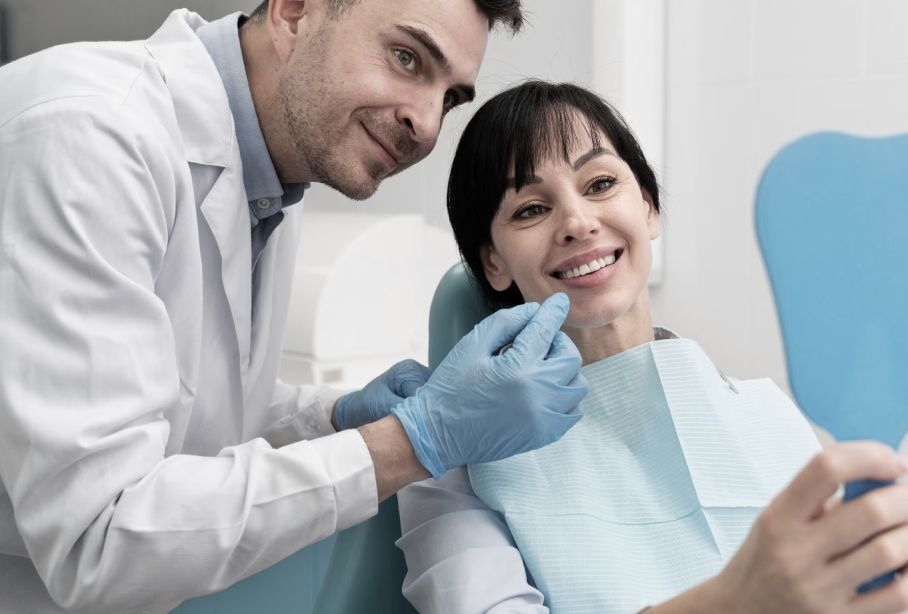 Prices
Initial consultation
300 UAH
Double layer C-silicone prints
650 UAH
Calculation of the required number of eliners
Free
Model making
600 UAH
After initial diagnosis:
Digital analysis of models with the issuance of the disk
3500 UAH
Eliner 1 piece (2 weeks of wear)
2000 UAH
Installation of retainer
2400 UAH
Treatment of malocclusion in adults:
straight, lower, open
Today, most people experience bite problems. Fortunately, modern dentistry is moving forward in our clinic as well. Vivendi has everything you need to improve the condition of malocclusion and we will give you the opportunity to smile widely without being embarrassed by your teeth, Because a good smile is the key to success.
Sign up for a consultation!
Leave your contacts so that our manager can solve your problem!